AFTER THE STORM CLEAN-UP: WHAT SHOULD I DO?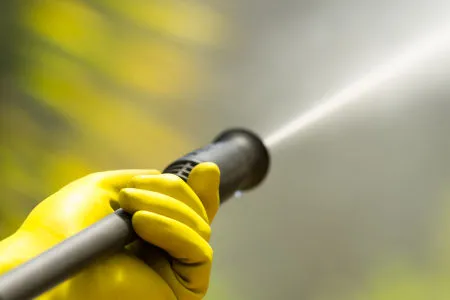 The Pacific Northwest is subject to storms that pack a powerful punch, especially when the wind and moisture pelt the outside of the house, and then hail and heavy rain do their number.
Still worse are storms that cause actual damage to your house and surrounding property. It's important to assess the damage after a thunderstorm, windstorm, or any major weather event has left its mark.
Hopefully, it's not a major mark, but it remains prudent to do more than just an obligatory walk-around. Chances are, from the gable of your roof to the crack in your sidewalk, likely there is something that felt nature's wrath, and house washing might be one of the solutions.
House washing has many advantages, such as:
Increased longevity of your home
Improved exterior aesthetics
Preservation of existing structures
Clean and clear windows
If You Can't Make An Accurate Assessment, Let The Professionals Do It For You
Companies such as Absolute Cleaning Services are the experts who can deal with house cleaning and assessing your post-storm needs. These professionals are adept at helping you assess the "how" and the "what" when considering a course of action.
Let the professionals inspect your property and advise you on the best course of action for house cleaning, roof washing, or any other pressure washing needs your home requires.
It's Best To Concentrate On What's Most Important
After a significant weather event blows through and the cleanup begins, it's easy to get sidetracked. There are branches, leaves, and debris strewn about the property. Or perhaps that storm deposited "mud rain" across your windows, siding, and nice vinyl fence.
Figuring out what to pressure wash first might pose a challenge; things can get a little stressful after a storm leaves its mark. But that mark doesn't have to be permanent.
Professional pressure washers have the know-how, the equipment, and the strategies necessary to thoroughly clean your property and restore your peace of mind.
In essence, after-the-storm cleanup should be left to the professionals, especially if you as a homeowner simply do not feel comfortable trying to do this yourself.